Have you ever wanted to grab more attention than a bride on her own wedding day? Yea I know, kinda evil, but nonetheless a thrilling experience. Trust me, it's not that hard. All you need to do is be sensible with the choices you make when dressing for the occasion. Here are some basic tips to help you be the best dressed guest at a wedding.
The perfect fit
What you're wearing is what people notice first as you walk into the venue. So if you want to be the best dressed gal at a wedding, then you have to make sure that you've got the perfect fit on. Wear something that fits you properly and more importantly something that complements your body shape. If you get this part right, then more than half of your work is already done; all you need to do next is match the rest.
Step into the right shoes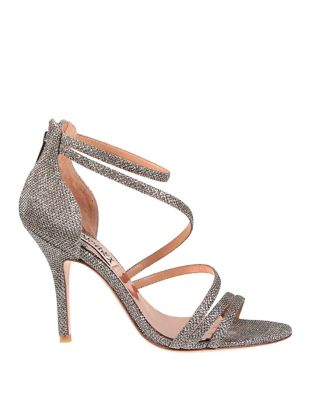 Now don't go on thinking that if you're wearing a gown, your shoes won't get any attention. If you really think that your shoes are meant only to get noticed, think again because you're wrong. Matching your shoes and selecting the right pair is important, but what's even more important is wearing something that you're actually comfortable walking in. Stilettoes look amazingly sexy underneath a most
styles meant for special occasions
, but if you're not comfortable walking in them, you're most likely going to be wobbling here and there or possibly even tripping over and go from the best dress to the most humiliating guest. Keep in mind that you'll also be dancing.
Accessorize
A girl can't be the best dressed at any occasion let alone weddings if she doesn't have her bling on; and fortunately big and shiny accessories are back in fashion for weddings. In fact, you can even work your way by picking up a stunning statement neckpiece and work your way back to what dress you think would look good with it. Get your basics on
styling a statement necklace
right, pair it with the right decollate, and you're bound for glory.
Match your clutch
If you think it'll go unnoticed, it won't! The basic rule with what you carry in your hand is that it should match with what you wear on your feet. However, this largely applies to casual and office wear. When you're dressing for a wedding, and especially dressing to be the best dressed guest, don't match it with your shoes, match it with your dress instead. You might want to be a bit careful though, don't let your clutch outshine your dress; it's going to be sitting on a table after all.
Get picture perfect
Put on the
right shades of makeup
for the time of the day and get ready for some picture perfect snaps. Being best dressed also has a lot to do with feeling like you're the best dressed and demanding that extra bit of attention from all the guests, especially the boys. Practice your poses and pouts to get killer photos of yourself. Once everyone notices how the camera is loving you, they'll naturally call you out for being the best dressed guest at the wedding.
Just one bit of advice, try not to do this on your best friend' wedding or she'll kill you!Photo by suttonls