When many of us think of fashion, right away we concentrate on an amazing dress, pair of pants, coat or top. While all of those are important, outstanding accessories also play a major role in your style and look. You need key accessories to avoid the fashion fail and here is what you can to do to do just that:
Shades Advice by Michael Kors
The world-famous American sportswear designer Michael Kors is often applauded for his incredibly keen eye on accessories. He believes that the classics will never let a girl down. For example, Kors says that a pair of "aviator lenses make any outfit sexy." He's right! In fact, Gisele Bundchen and Angelina Jolie often photographed in their glam aviators.
Perfect Jewelry Like Beyoncé
The ideal necklace, bracelet, earrings or ring can allow your style to soar immediately. Think about Queen Bey and her amazing jewelry, especially her statement necklaces. Remember her "Formation" video and stacks and layers of silver metal necklaces and bracelets? You can adopt Beyoncé's diva jewelry style with unique pieces like pretty stack-able bracelets. You can even mimic her idea of having statement necklaces by getting beautiful unique ones from Sunface Traders or other jewelry shops that may be in your area.
Invest In a Spectacular Handbag
Another thing that Michael Kors is well-known for accessorizing with gorgeous handbags. He has even said that such beautiful accessories should also be affordable and used all of the time. "I wouldn't want a woman to say, 'I can't go to the supermarket carrying this bag,'" he has been quoted to have said, talking about how handbags should be able to be taken anywhere.
From Head to Toes, Shoes Rule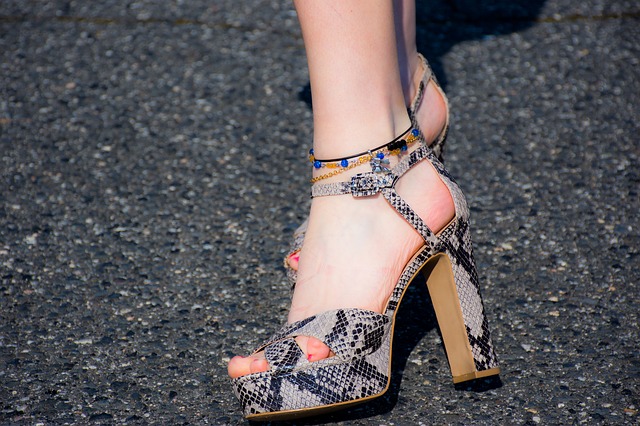 Women notice shoes, so these accessories will always dominate your fashionista vibe. You need plenty of pairs for each, unique occasion. Perhaps, superstar Rihanna said it perfectly: "Nicki Minaj has a better booty; but I have better shoes." To go with that idea, Harper's Bazaar mag says that you need 12 pairs in your closet, including pointed pumps to tall flat boots (equestrian) and casual sneakers.
A Cool Hat Tops Off Your Look
A hat can be funky, glam, chic and ultra-feminine, and you should try on several to find your favorite looks. Models in New York City seem to love the beanie, calling it a must-have for those cold, windy days. The beanie is cute, playful and can be adorned with a pretty pompom.
Remember that accessories like shoes, handbag, jewelry, hat and sunglasses can define an ensemble instantly and often appear as fashion's cutting edge components. Fab fashionistas know that having the perfect accessories gives them not only beauty but confidence as well.