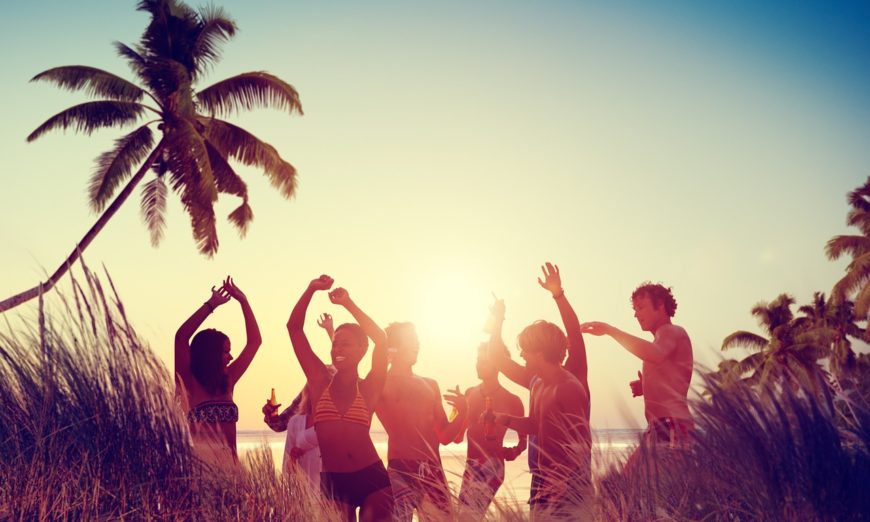 Here we are, summer is finally upon us and the hype is skyrocketing now. What are your plans? Fancy some Ibiza-ish beach party while listening to your favourite djs, or are you planning to spend a couple of days of intense Mojito drinking on the seaside, maybe enjoying a beautiful sunset? Regardless of your plans, the most important one should be your outfit, here's why I put together 5 absolutely killing beachwear-related outfits for your summer. Let's dive straight into them.
Avoid Black, During The Day
The best part about beach parties is that you never know what time they usually start and, most importantly, you won't know when they are planning to close them down. That's why you should plan your outfit accordingly: if your party starts at 4 pm, for example, chances that it will last until 4 AM are pretty low, given the fact that these ones are usually "pre-game parties". For these ones, it's better to avoid dark coloured t-shirts and rely on lighter ones, maybe with some floral patterns. Black is always a nice choice, but not during these parties, trust me.
Oversize is Best Size
If there's a thing that I learned during summer is that you have to stay comfy all the time, while you party. If you are going to a beach party, keep in mind that you will probably get covered in sand, alcohol and water (if you are lucky) so you want to look stylish without blocking yourself because "you don't wanna ruin your brand new Gucci tee".
My personal picks are oversized tees with little to none decorations or patterns. Keep it simple and stylish, streetwear is a big thing on the beach, too!
Accessories Are Life
Whether if it's a snapback, a necklace, some bracelets or anything really, your accessories are a big part of your outfit, something that you must not forget at any point. Don't exaggerate though, keep it simple and stylish and your "ice" will keep you fresh.
Shoe Game? More Like Sliders Game
Sliders broke into this summer's trends like a Superman's punch, really. Many are the examples, but nothing will ever beat these Gucci ones. Trust me, having these on during a beach party will literally set the whole place on fire. Bad news though, they are a bit expensive, but also a bit worth, in my opinion.